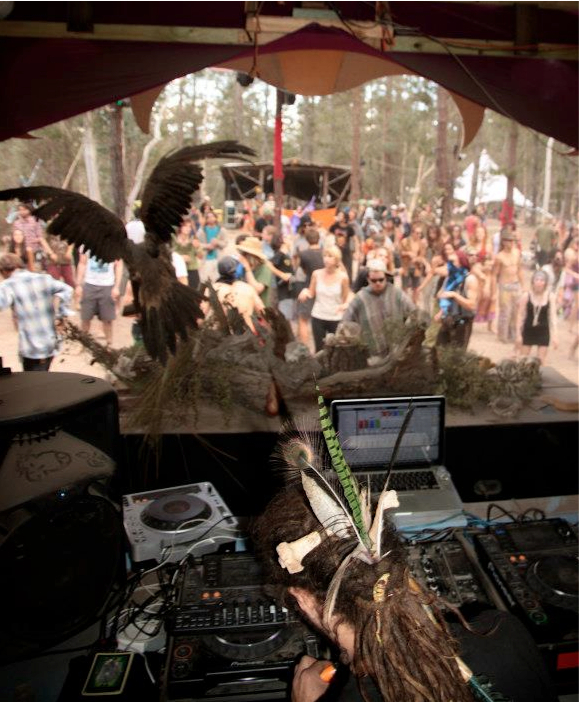 Biography
---
"My vision is to create healing music, above everything else. No matter what, it is always intended to heal.
Using the universally harmonic tuning of 432hz to resonate with source energy, specific frequencies that touch points in our energy field, among other things, I create an intentional journey into consciousness. Allow yourself to go deep, to open, to surrender… to the trance.
Inspired by personal healing experiences while dancing, I realised the potential of vibrations and dance – that is, the body in motion – to help in releasing energies stored in the body. While in the state of movement, our body is able to awaken energies we have kept locked away. Combined with altered states of consciousness we are able to process and let go of these energies, resulting in permeant healing.
Intending to connect you to our Earth, the energy of our Mother, and the cosmos, the energy of our Father, through deep pulsing rhythms, hypnotic tribal percussion and multi-dimensional auditory creations, I take you on a journey of self discovery. Stepping in to the flow, take your place as a Child of Light, a Divine Creator Being, an integral part of all that is. Remember who you are…."
---
Archives

Categories

Meta
---